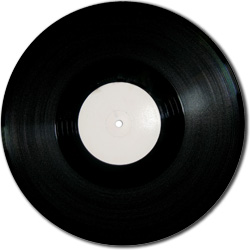 "You Just Haven't Earned It Yet Baby"
[unreleased; scheduled for January 1987]

You Just Haven't Earned It Yet Baby
London
Half A Person
UK 12" test pressing [Rough Trade RTT195]
Additional information:
The official story reported in places like Record Collector magazine is that at the test pressing stage it had not yet been decided whether "Shoplifters Of The World Unite" or "You Just Haven't Earned It Yet Baby" would be released as a successor to the "Ask" single, so both were pressed (with same b-sides and catalogue number) and a decision was then taken. Others have reported that the latter song was the originally intended single, and plans were scrapped at the last minute for "Shoplifters Of The World Unite" to be released. As all collectors know, when the latter single finally hit the shelves, it was found that a certain number (estimated to 900 copies) were 'mispressed' with "You Just Haven't Earned It Yet Baby" on the a-side. However, it has been speculated that the mistake was a deliberate marketing ploy. There is significant evidence to that effect, particularly because 1) different stampers were used to produce the test pressings and the mispressed copies; 2) because the white labels promoting "Shoplifters Of The World Unite" were not mispressed; 3) because the mispressing was reported in the NME (by one Alf Ramsey, suspected to be Morrissey's alias) as the single hit the shelves. One way or another, this test pressing has become highly collectible.
Artwork information:
Had it been released, this single would very likely have featured the Elvis artwork used for the "Shoplifters Of The World Unite" single. As it is, the test pressing is circulated in a plain white die-cut sleeve, as most test pressings are.
Quotes
Did you ever write together? [with Morrissey]
"Once, which was 'Half a Person': that was incredibly uncanny. The morning we were supposed to do the B-side he said, 'What are we going to do?' I picked up the guitar and said, 'Maybe it should go like this?' and he hummed the melody whilst I found some chords. It was done in like four minutes. We did it that one time because the tape was rolling in the next room and we hadn't come up with something. It was just a necessity. We'd decided, very unexpectedly for us, impulsively, to do an A-side which was going to be 'You Just Haven't Earned It Yet, Baby'. We wrote and recorded that in 24 hours. That tied us up. I put it down and the band learned it, he took the cassette away and the next morning all the words were written. We were pretty prolific."
- Johnny Marr, The Guardian, September 2013